Click any image to enlarge.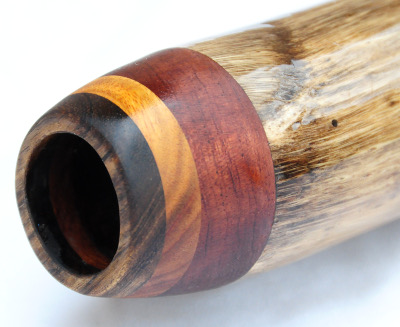 Key: E
Length: 48″
Bell: 3″
Mouthpiece: Shedua, Canary, Bubinga
Back pressure: Strong
Wall thickness: Medium
Another one of my new smaller didges that has a really nice solid drone and a ton of capabilities. This was a huge agave and this stalk has all the flower branches at each curve trimmed back for added flare. I love how this one plays. I have always enjoyed these smaller straight agaves for the  sweet drone they have and being closer the bell as a player is really nice as well. The overtones, vocals, and bass in the drone are all great on this one.  Another one perfect for travel and around the home and also with its volume it plays much bigger. A steal for this little powerhouse!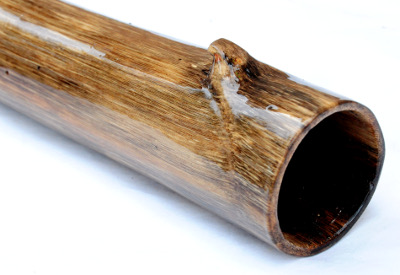 Sold, thanks Brittany! in Pooler, GA