Click any image to enlarge.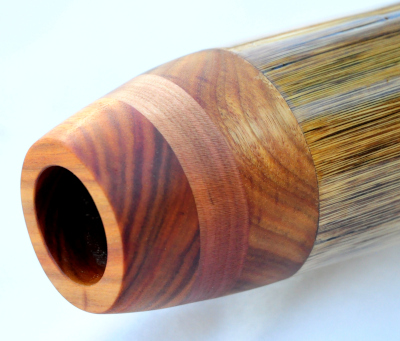 Key: C
Length: 59″
Bell: 4″
Mouthpiece: Canary, Cherry
Back pressure: Very strong
Skill level: intermediate to Advanced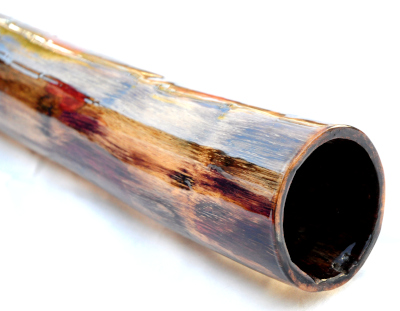 I just love these bigger bore thick Old Souls! This one is absolutely beautiful with so many pigments from white to blacks to reds. The carpenter bees always love these thicker stalks and this one has lots of turquoise inlaid throughout in the perfect little circles they leave behind. They also leave grooves on the inside so there is some nice texture in parts on this one. This one has such a nice calming bass filled drone and would be a great one for grounding in these stressful times. Very easy overtones which are easy to transition to from the drone. The vocals are powerful and so clear over the drone and travel nicely up and down the stalk. I have this one a pretty good discount, so it's  a steal for such an amazing player!

Sold, thanks James! in Miami FL