Click any image to enlarge.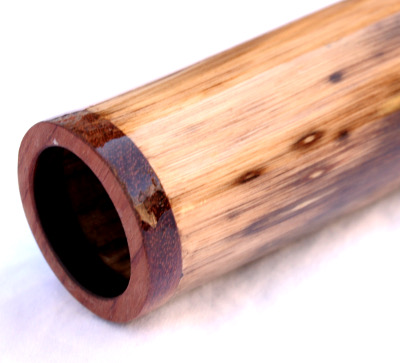 Key: D#
Length: 61.5″
Bell: 6″
Mouthpiece: Bubinga
Wall thickness: thin
Back pressure: very strong
I found this beautiful stalk on a birding trip in the Chiricahua mountains in south eastern Arizona. It is an incredible range and some of the most diverse bird populations in the world. The agaves are a bit different down there as well and so was able to grab a few unique stalks. This one would be one of the best for a beginner but also a blast for a professional player.  With its think neck and good sized bell it has very strong back pressure with almost no breath required to start the drone. The narrow neck also makes overtones a cinch. I haven't had a lot of time to play this one but when I first played it I knew that this had some incredible capabilities. Sound sample coming soon!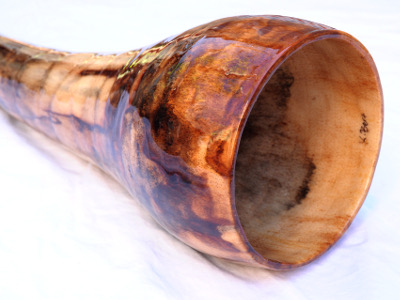 Sold, Thanks Dick! in Gunnison, CO