Click any image to enlarge.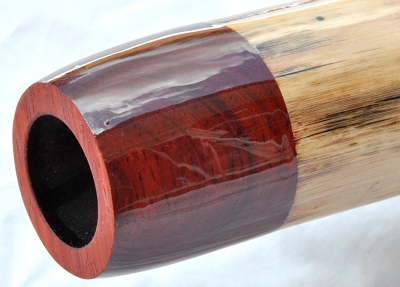 Key: D#
Length: 60.5″
Mouth on Agave: 2.25″
Bell: 6.75″
Mouthpiece: Padauk- 1.2″
Back pressure: Strong
Wall thickness: Medium
Weight: 2.8lbs
It seems fitting that a nice piece of red Padauk finishes this didge off as this didge has a ton of fire to it.  This has a longer narrow neck which flares out to a nice sized bell. Easy overtones and the drone has a nice balance to it. Vocals really project well too and this one takes very little breath to play. This one was really attacked by the insect life which ends up adding lots of character and beauty as I have inlaid a ton of turquoise in it. A beautiful piece to look at and play!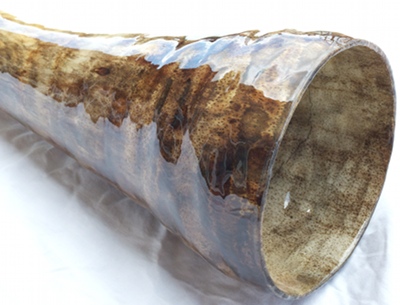 Sold, Thanks Nick! in Reno,NV