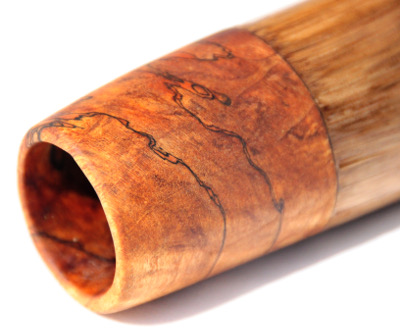 Key: D#
Length: 57.5″
Bell: 5.5″
Mouthpiece: Spalted Maple
Wall thickness: Medium
Backpressure: Very Strong
I just love the feel and the way this didge plays. With its narrow  neck and fast taper to a nice size bell this one plays with such explosive abilities. Really allows and encourages the player to play incredibly fast and mix in overtones with ease. The drone is so sweet and requires such little amount of breath that it lends itself well to ambient styles of playing too. The coloration in the bell sure is attention grabbing as it has such beautiful pigments of pinks and reds. The spalted maple mouthpiece adds a nice touch as well and just love the look of it. This was in Key at 432hz which is a very popular tuning for sound healing. This can fluctuate a bit with climate but in general will have that nice soothing tone if using it for these purposes. I have been having so much fun playing this one and would be great for the ultimate beginner or add some new sounds for the seasoned didge player. D# has always been one of my favorite keys for rhythmic style of playing and this one is so inspiring in how it plays.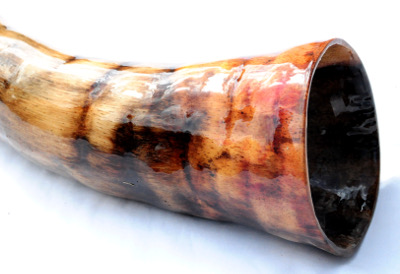 Thanks Mike! in Kitchener, Ontario