Click any image to enlarge.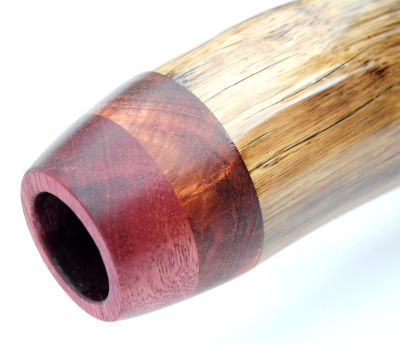 Key: C#
Length: 52″
Bell: 3.5″
Mouthpiece: Purpleheart, Bubinga
Back pressure: Very Strong
Skill level: Any
As you can see from the photo of the bell this is another extremely thick dense Old Soul. These are a rare find and just love how it plays and feels. This one has an incredibly mesmerizing drone with awesome bass tones and feel I go into a meditative state almost immediately when playing it. Amazing back pressure and takes so little breath to get going. Tremendous vocal and overtone abilities as well and this is just such a solid didge perfect for any style of play and with its size great for travel. I would highly recommend this one for any level player and just love how grounding it is to play. In addition it is such a cool stalk that shows its many years in the desert and the the purpleheart and bubinga are a beautiful contrast in tones to the blonde stalk. A real beaut!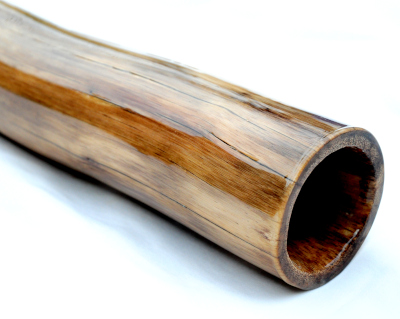 Sold, thanks again Dee! In Phoenix, AZ