Click any image to enlarge.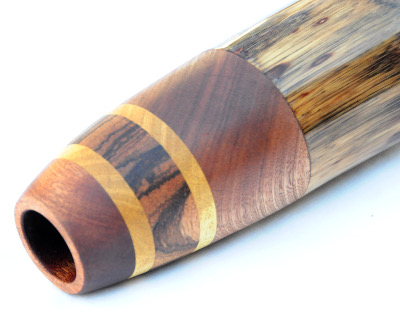 Key: C#
Length: 72″
Bell: 8″
Mouthpiece: Sapele, Satinwood, Zebrawood
Back pressure: Strong
Wall thickness: Thick to thin at bell
I have been waiting to work on this stalk for a very long time. This extremely old stalk has such an incredible shape, bell, and the wood so much resonance. Talk about a monster didge. I can reach my whole arm into the stalk and flap my hand around. This chamber has so much bass and such a soothing tone to it. It is an absolute rhythmic machine. It has just the right amount of back pressure that I like to play in a both rhythmic and ambient style. As you can imagine the volume on this is tremendous and the vocals sound like they are amplified. If you are a performer or busk this would be amazing to draw attention and be heard. C# was the first note that I really fell in love with and is still one of my favorite keys. It has such a grounding feel to it and is connected to the Om or root chakra. I love how this grounds me when I play it and this would be great for every style of playing from sound healing to beat boxing styles. A truly remarkable instrument.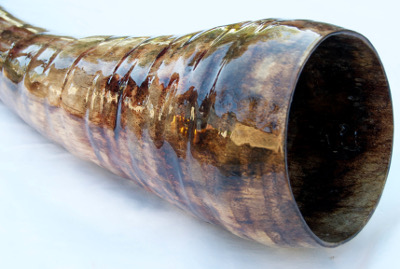 Sold, Thanks as always Jeff! in New Rochelle, NY