Click any image to enlarge.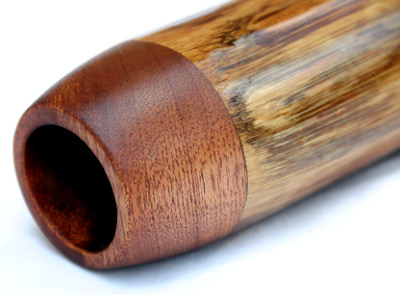 Key: C#
Length: 59″
Bell: 2.5″
Mouthpiece: African Mahogany
Back pressure: Very strong
Wall thickness: Between medium and thick
I have started to make some smaller travel didges that are easier on the pocket book as well. When I was working at Gibson guitar my favorite guitar was the Robert Johnson. Smaller in stature I just loved how the looked and sound. This one plays so wonderfully and despite its size it packs a punch. I love the solid drone on this one and the overtones are a cinch. This is some absolutely beautiful wood grain and tone and some of the densest agave wood you will find. This thing is extremely responsive and if you closed your eyes you would think you were playing a didge twice its size. This one is ready for some travels or a great player for the home. Perfect for the beginner as well. I think it's a steal at this price for how great it sounds!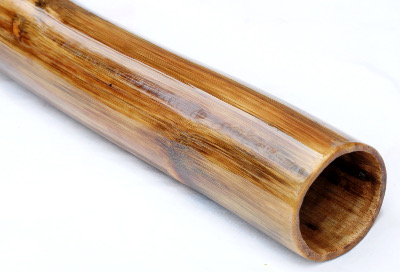 Sold, Thanks Natalie! in Dallas, TX