Click any image to enlarge.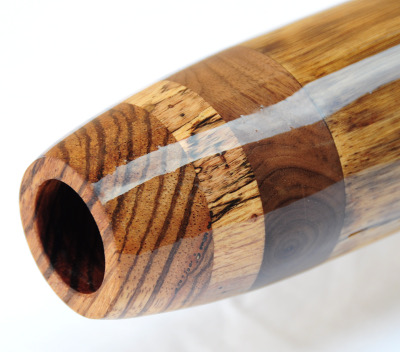 Key: C
Length: 71.5″
Bell: 7″
Mouthpiece: Zebra, Oak, Walnut
Wall thickness: Thick
Back pressure: Strong
1st and 2nd overtones: D#, A#
I was so excited when I found this agave and was the first I worked on when I got back home from that day collecting. I absolutely love these thick old souls for the way the way they play and look. I am guessing this was waiting out in the desert for a few years waiting to be transformed into an instrument. While out there it became a home for many insects that created a ton of opportunities for me to inlay turquoise throughout. This one has such a great taper and has perfect back pressure. It responds to any tiny manipulation of sound and has such a good feel to the drone. The vocals are clear and loud and the overtones with its bore taper, wall thickness, and length make the overtones a cinch. This would be great for a beginner to the most advanced as it is so easy to play but has so many capabilities.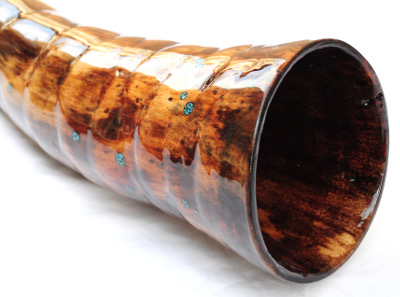 Sold, Thanks Jeff! in Knysna, South Africa