Click any image to enlarge.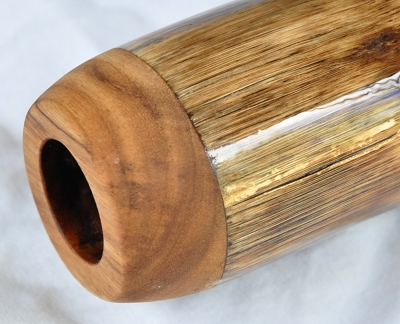 Key: C#
Length:  61″
Mouth on Agave: 2.4″
Bell: 4.5″
Mouthpiece: Canary- 1.2″
Wall Thickness: Medium
Backpressure: Strong
Weight: 3.2 lbs
This is a really old stalk that has a sweet drone and feel to it. This would be a great beginner didge as C# is a nice key to start in and great amount of backpressure will really help you in circular breathing.Great vocal abilities and easy overtones too.  I have inlaid some turquoise to accent the older wood that has a nice weathered appearance.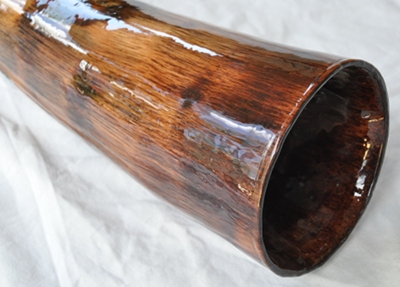 Sold, Thanks Richard! in Spring, TX