Click any image to enlarge.
Key: D/C#
Length: 69″
Mouth on Agave: 2.5″
Bell: 6″
Mouthpiece: Shedua, Canary, Padauk- 1.2″
Backpressure: Strong
Wall Thickness: Medium
Weight: 4lbs
I love the way this big didge plays. The first thing I notice about playing it is how easy it is to create layers in the drone as it is so responsive to any movement and can create an almost singing bowl type affect. The overtones are so easy and clear and the vocals really pop. Really nice dense older wood with a nice flare at the end. This one could be a runway model didge if there was such a thing and three beautiful woods top it off. One heck of a didge!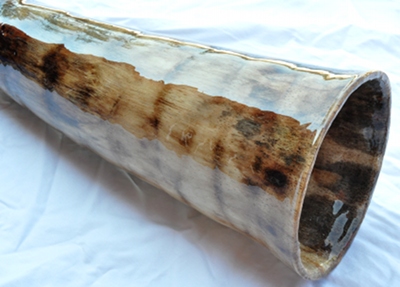 Sold, Thanks Mark! in Flagstaff, AZ