Click any image to enlarge.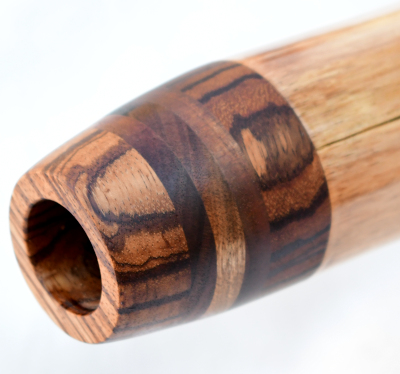 Key: C#
Length: 64″
Bell: 5.8″
Mouthpiece: Zebra, Shedua, Walnut
Back pressure: Strong
Skill level: Any
Weight; 5.6 lbs
If I were to design my perfect didge this agave plant may have just read my mind somehow! I have made around 600 didges in 21 years and this is in the top 10. I almost don't know how to write about it as it just kind of blows me away. As you can see from the weight this is one is thick and has such dense resonant wood. It has a perfect taper to create such explosive abilities and tremendous volume. C# also happens to be one of my favorite keys on top of it. The drone is just so powerful and crisp with amazing bass tones. The vocals are so clear and can really project out of the thick bell. The overtones are bright and so easy to transition to from the drone. This one can play anything you want it to and feels like it is collaborating with you while playing inspiring new ideas on the fly. This is a very rare agave as I don't see many with this shape and density. I could go on and on but just kind of in awe of it really. If this thing is here much longer it is going to my personal collection. If it goes somewhere else it will give a lifetime of joy every time you pick it up.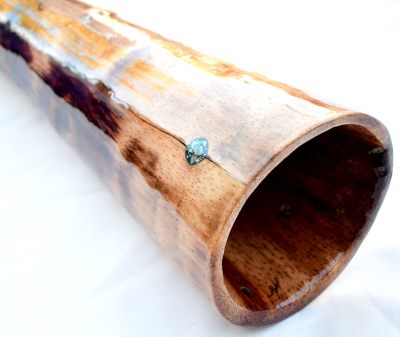 Sold, thanks again Letty and Owen! in APO, AE