Click any image to enlarge.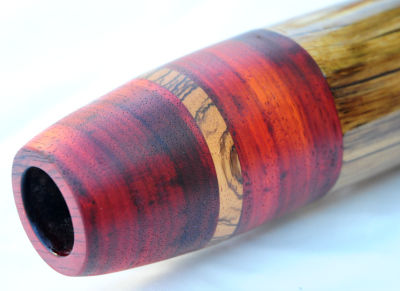 Key: E
Length: 46″
Bell: 3″
Mouthpiece: Padauk, Zebrawood
Back pressure: Strong
Skill level: Any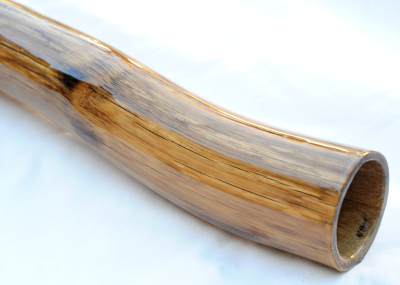 Another thicker Old Soul agave I found in this new area I have been exploring. I just love how these sound and two of may favorites in my collection look and play very similar to this one. This one really had an instant calming effect and registered in E at 432hz. Although that can fluctuate with temp and humidity this has such a healing feel to it. Incredible bass tones and so responsive to every slight variation. This would be such a great fit for sound healing and traveling but can play strong in any style as well as it can play with a ton of speed as well as excelling in ambient styles. Such a powerful didge!

Sold, thanks Jody! In Tonawanda, NY