Click any image to enlarge.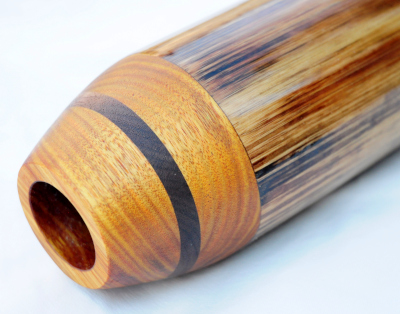 Key: D#
Length: 50″
Bell: 3.4″
Mouthpiece: Canary, Walnut
Back pressure: Strong
Skill level: Any
My amazing artist friend called this the wiggly worm, and that is so perfect! This is such a unique stalk with incredible curves. It is one of the most dense agaves I have harvested in 20 plus years now. I love how these thicker Old Souls play and this has so much response it kind of blows my mind. The bass tones mixed with the easy overtones  and strong vocals is incredible. This would be the perfect fit for every player as it has so much response and just plays in such an effortless way. I love D# for its uplifting feel and this one is one of a kind and this is a hard one to let go but can't wait to see where it lands!

Sold, thanks John! in Tucson, AZ