Click any image to enlarge.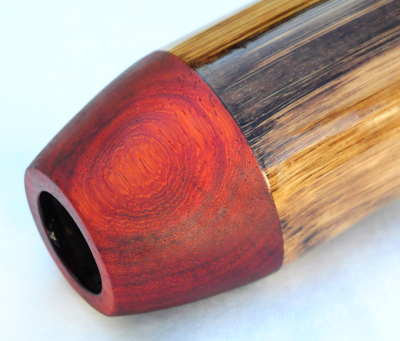 Key: C#
Length: 53″
Bell: 3.4″
Mouthpiece: Padauk
Back pressure: Strong
Skill level: Any
I just love how grounding this didge is. These big open bore agaves have such soothing bass tones and even with this open bore they have a great back pressure and take very little breath. This one just feels so good to play and feel so relaxed and present while playing it. This is another really nice thick old soul and would be great for sound healers with its size or for traveling and hiking during these nicer weather months. The overtones are really easy as well and vocals are incredible. I have many big bore agaves in my collection as they are so great to play in an ambient style but you can also play in any style you wish as they can go really fast and play percussively as well.

Sold, thanks William! In Idaho Falls, ID