Click any image to enlarge.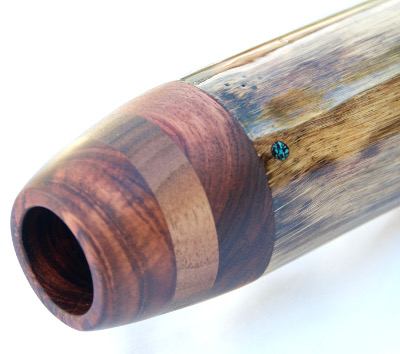 Key: D#
Length: 49″
Bell: 3″
Mouthpiece: Bubinga, Walnut
Back pressure: Strong
Wall thickness: Medium
I have been making a lot more of these smaller didges that are really great for beginners to advanced but are at a lesser price point. This D# registered in key at 432hz and although this can fluctuate with humidity and temperature this is a really healing didge. It has such a balance with its drone with bass and percussive qualities and is so easy to play. This is explosive rhythmically as these smaller agaves pack a punch and still have a great amount of volume. This one has medium to thin walls and so the vocals are extremely loud and clear there are so many harmonic  qualities going on when you push it in the right way. Also easy overtones and strong back pressure. This is such a fun and powerful didge and would be great for so many styles of  play!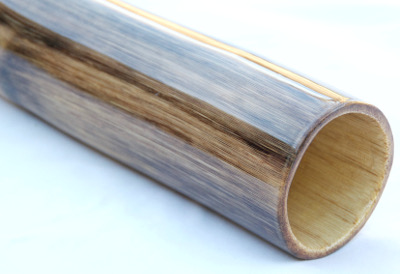 Sold, Thanks Marc! in Glendale, CA