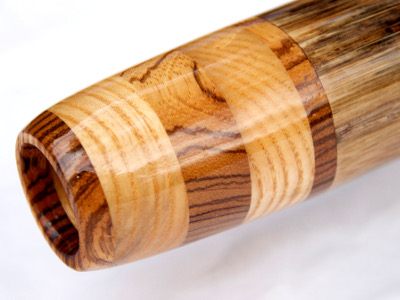 Key: C#
Length: 71″
Bell: 7.75″
Mouthpiece: Zebra, Ash
Backpressure: Strong
Wall thickness: Medium
I have played this one more than any on the site at the moment. It has such a great feel to it and is a rhythm machine. It has a nice clear drone and the response is superb. Really great vocal abilities and the overtones are so easy on this one.  C# has always been one of my favorite keys, maybe why I have played this one so much. This one just keeps calling you back and opens up more each time I play it. This would be great for a player that likes to do percussive style playing mixing in the overtones and is really great for quick rhythms. Also is great at  playing in a more  ambient style of playing. This would be great for a beginner to grow as a player quickly with its unbelievable responsiveness and ease of play. The most advanced will have a blast playing this one and be able to really make it sing.
Sold, thanks David! in Powhatan, VA