Click any image to enlarge.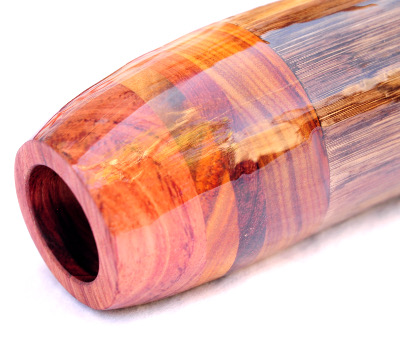 Key: D
Length: 65″
Bell: 8″
Mouthpiece: Canary, Bubinga
Wall thickness: Thin
Backpressure: Strong
This beauty has so much volume and response to it. D has always been a very popular note and always one of my favorites. I remember when I was in a slump playing and a D got me out of my funk. With its thin walls and big bell it projects well and takes hardly any breath to get moving. Great response to any small manipulation and the overtones are also easy to find. This one would be great for performance or playing in drum circles to be heard and with how easy it plays is great for beginner to the most advanced.
Sold, thanks again Adam! in San Diego, CA