Click any image to enlarge.
Key: F
Length: 53″
Mouth on Agave: 2.6″
Bell: 5.5″
Mouthpiece: Canary, Bubinga-1.2″
Wall Thickness: Medium
Backpressure: Medium
Weight: 2.4lbs
This one has a big open bore with a nice beehive type bell at the end. There is lots of bass and volume and this one likes to got fast but is just as comfortable playing slow ambient styles. I love these higher keys with big bores as it is a nice mix of lows and highs. Lots of character to the stalk with some added inlaid turquoise throughout.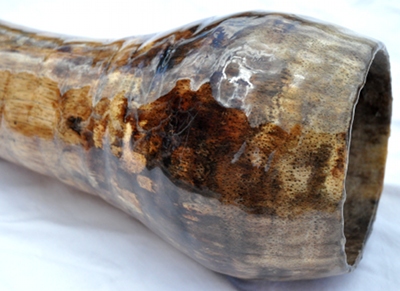 Sold, Thanks Jeff! in Rochelle,NY