Click any image to enlarge.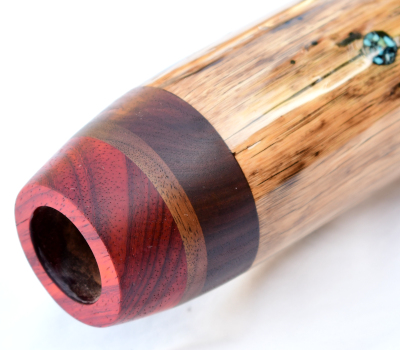 Key: B
Length: 66″
Bell: 7.25″
Mouthpiece: Padauk, Black Walnut
Back pressure: Very strong
Skill level: Any
Weight: 5lbs
I love this didge! It plays with so much soul and the drone has amazing bass tones and is just mesmerizing. The key of B has such a calming effect on player and listener and just feels so good to play. As you can see from the weight this is an extremely solid didge with thicker walls for an agave.  An extremely old stalk and with this time in the desert it developed such incredible character and coloration as you can see from the unique bell. This would be so great for sound healing and those wanting to play in a more meditative style but this one also can play with extreme speed and has incredible response and amazing harmonics and overtones. If you haven't played these deeper notes you are in for a treat!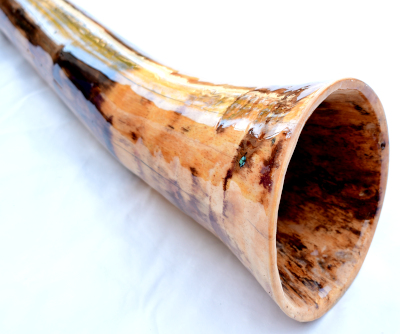 Sold, thanks Antony! In Los Angeles, CA