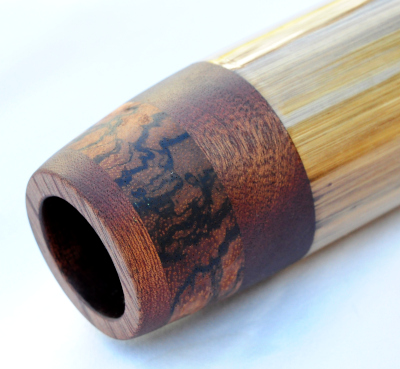 Key: C
Length: 59.5″
Bell: 3″
Mouthpiece: Cherry, Zebrawood, Sapele
Back pressure: Very strong
Skill level: Any
This one may look simple and un assuming but it packs a serious punch. It is incredible how resonant agaves are and just ring when you knock on them. This one would be the ultimate beginner didge but so fun for the most advanced as well.  I considered keeping this one as a travel didge which tells you how highly I think of it. Despite its size it has great volume and takes hardly any air with its back pressure to get its sweet drone going. Amazing overtone and percussive capabilities and being in the key of C such a grounding soothing drone. This would be great for any level player and any style of play.  Also would be perfect for sound healing as it is light as a feather and easy to move around with while holding. I just love this didge and can't wait to see where it lands!
Sold, thanks Stephanie! In Astoria, NY