Click any image to enlarge.
Key: B
Length: 69″
Bell: 5″
Mouthpiece: Bloodwood
Back pressure: Very strong
Skill level: Any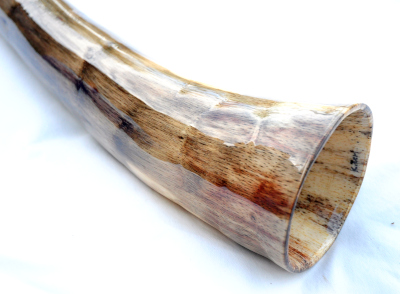 I found this one on a very recent harvest and was so excited about it I started working on it the next day. This has such a cool shape to it and the longer skinnier bore creates some awesome back pressure and takes so little breath to create the sweet deep drone. Incredible vocal ability and the overtones just sing and so easy to transition from the drone. Overtone playing has never been my strength but this one makes it so easy and can reach 4 toots where on most I can only do two or three.  The drone is so mesmerizing and this one would be great for any level player with its ease of play. If you are looking for a deeper key that can play solidly in all styles this would be a great fit!

Sold, Thanks Matt! in Longmont, CO