Click any image to enlarge.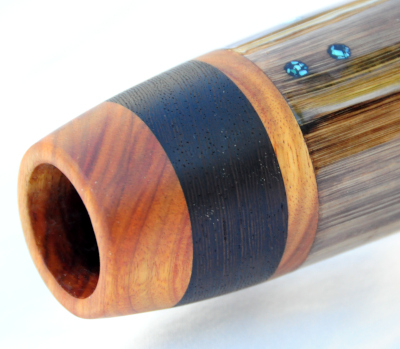 Key: C#
Length: 67″
Bell: 6″
Mouthpiece: Canary, Wenge
Back pressure: Very strong
Skill level: Any
I just love the shape of this one and the bell with the way it tapers back down acts as an almost resonator sound chamber giving it a unique sound. This one plays with such ease and is so incredibly responsive. Really nice easy transitions to overtones and vocals are so bright and have so much volume with that bell. The drone has such a nice balance and takes so little breath with its strong back pressure. This would be the ultimate beginner didge as it will really speed up the learning process and advance on and think C# is the best note to start on. For the intermediate and advanced player this one will inspire so many new sounds and rhythms and is just so electric and responsive. Such a cool didge!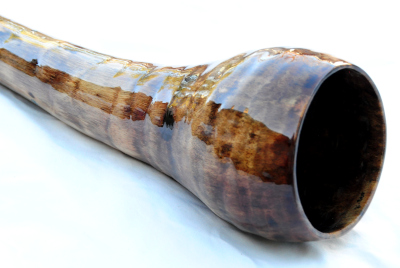 Sold, surprise gift!