Click any image to enlarge.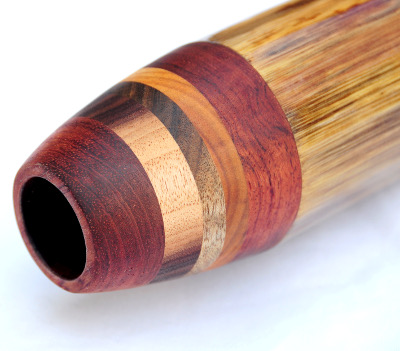 Key: B
Length: 77″
Bell: 9″
Mouthpiece: Bubinga, Walnut, Shedua, Canary
Wall thickness: Very thick to medium at bell
Back pressure: Very strong
This is one monster of a didge. I love the challenge of making these giant agaves and this one is just a beaut. I found this on quite a rugged mountainside and instantly knew it was a special stalk. This has really thick walls and the wood grain is so beautiful. The bell is enormous at 9″ and projects the drone so well. With agaves this large the drone has such an amazing feel to it and can instantly mesmerize both the player and listener. This one is amazing for meditative style of playing and with the crown chakra can really take all involved to another place. With its shape it also allows for some really fast rhythms as well even with its deep key. The vocals are so strong and with its long length it is so fun to travel the sounds up and down the didge. Such strong back pressure allows the player to completely relax and circular breathing is so easy with the little breath required as well. Nice crystal clear overtones are easy to reach as well. If you are a serious about didge playing this would be such a treat for you. I just think there is something special about this one!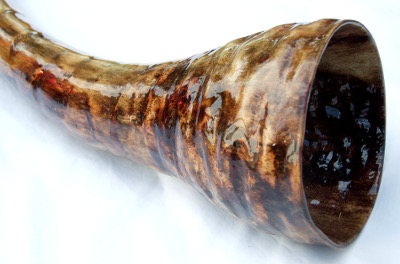 Sold, Thanks Michael! in Rock Falls, IL