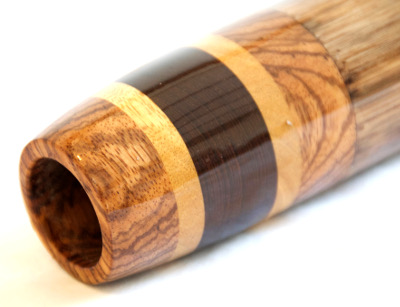 Key: C#
Length: 72″
Bell: 7′
Mouthpiece: Zebra, Satinwood, Wenge
Wall thickness: Medium
Back pressure: Very strong
I have more C#'s than any other note in my collection. I have always loved the grounding feel you get playing and listening to the key. Noticing those feeling and what rhythms come to your mind with each note is so interesting. This one is a beast at 6′ in length and that big 7″ bell. It plays with an explosive ability with lots of volume and incredible response and resonation. With these longer didges I love how you can travel sounds down it to create such movement within the drone. Vocals are loud and clear and the overtones are a cinch with its length and taper. A great note to begin on and also one for those of you advanced players that want to add another to the collection!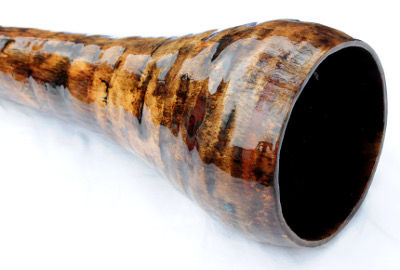 Sold, thanks James! in Boulder, CO