Click any image to enlarge.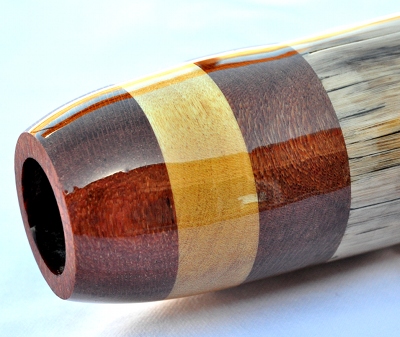 Key: D
Length: 60.5″
Bell: 4.5″
Mouthpiece: Leopardwood, Satinwood
Backpressure: Strong
Wall Thickness: Medium
Some didges are just hard to put into words as there is just a feeling you have when you play it that just resonates with you. This one is so balanced and seems to do everything well. It has nice volume with the beautiful drone it contains. Great explosive ability, vocals, overtones, and responsiveness. This is  one of my favorites of the recently completed didges. I picked it up  and played it so many times while working on it as I just love it. This would be great to start on and grow with or for the serious player that wants to add a great D to their collection.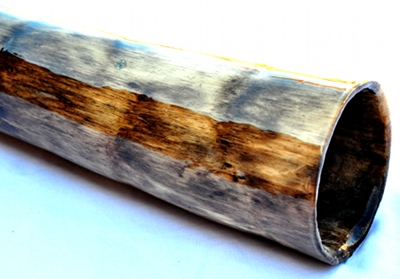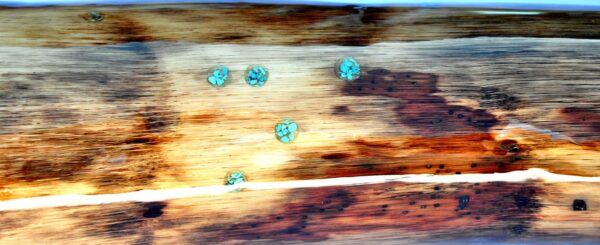 Sold, Thanks Corey! in Bozeman, MT