Click any image to enlarge.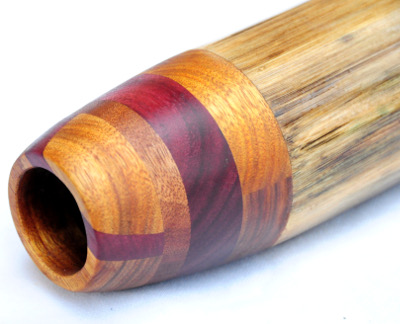 Key: B
Length: 69″
Bell: 5″
Mouthpiece: Canary, Purpleheart, Sapele
Back pressure: Strong
Wall thickness: Medium
This is quite a beautiful sounding and looking stalk. These deep notes are always so fun to chill out and play and calm down in this hectic world we have created. I loved the wood tones in this and felt that the mouthpiece needed some color as well so found some really nice purpleheart and canary woods that look so nice together. This takes hardly any breath and this didge has a ton of power. It has a really nice bass in the drone and the vocals are so crisp up against that deep drone. Overtones are not my strength but this one has some really easy to hit deep toots. I was also taken aback by how responsive this one is to ever little manipulation. While recording it I realized how easy this one is to play and travel sounds and play with a ton of speed and percussion as well. I didn't want to stop the recording, haha!  A beauty for the eyes and ears!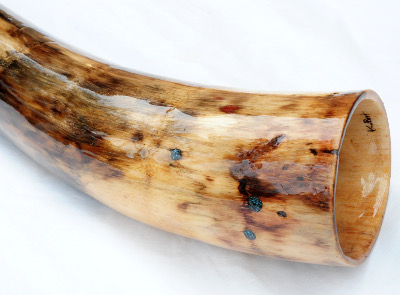 Sold, Thanks Stephen! in Olympia, WA